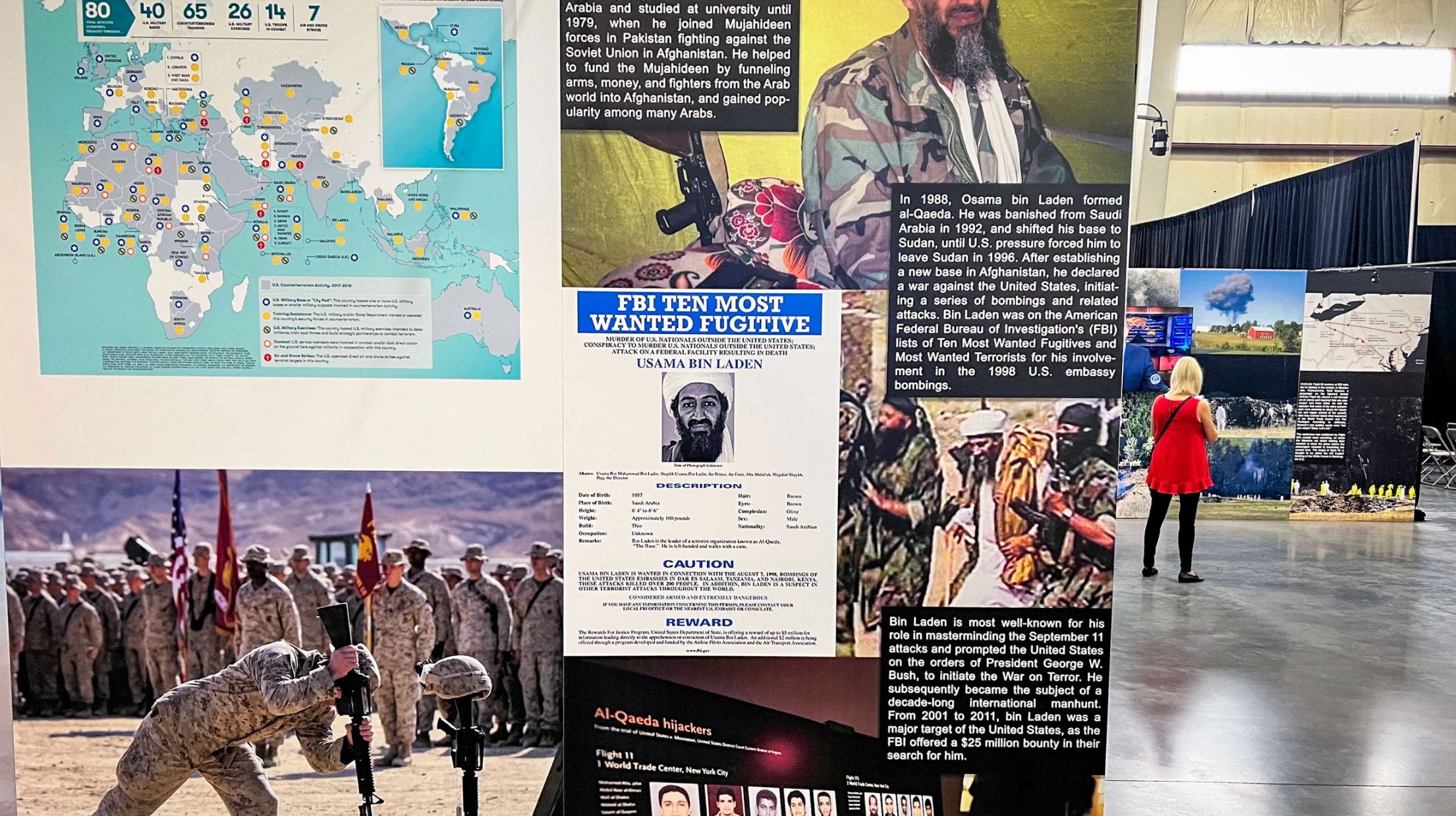 For a generation born after 9/11, why it happened proves a difficult question to answer
Date: September 9, 2022
Satin Tashnizi understood Simon's confusion and believes he's not alone. Tashnizi is Muslim, the daughter of Iranian immigrants and a co-founder of the Emerald Project, which focuses on combatting the misrepresentation of Islam.
"Do we understand why 9/11 happened, as a nation? Absolutely not," Tashnizi said. "And the things that obstruct our understanding are misinformation campaigns using patriotism to avoid accountability."
Tashnizi said in order for the U.S. to maintain its national security, it needs to be able to answer why the attacks happened. And to answer that question, Tashnizi said Americans need to critically look at U.S. foreign policy.
"9/11 didn't happen because people were jealous of our freedom. There is a document that Osama bin Laden wrote that outlined all of his grievances with the United States and why he attacked them," Tashnizi said.
She specifically pointed to sanctions against Iraq, the United State's support of Israel, and western interests competing for influence in the Middle East.
"Exploiting a peaceful religion to advance political gains is disgusting and it's shameful. And [9/11] has been condemned over and over again by the Muslim community," she said. "If you're willing to put all of that aside, there is a group that were unhappy with its [the United State's] conduct and they reacted that way."
Click here to read this article from KUER