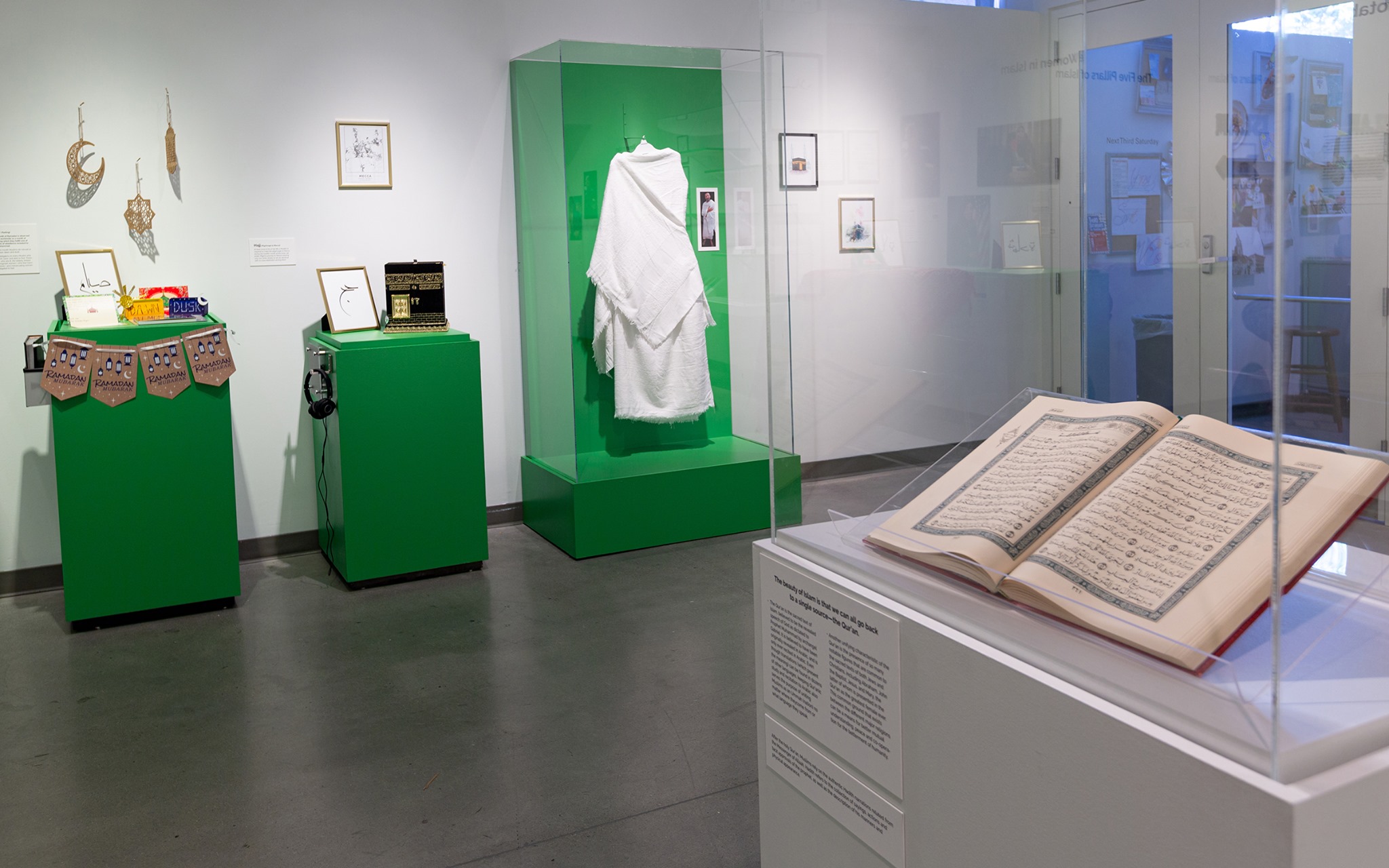 Ummah Exhibition Opening Reception and Talk
Date: September 4, 2019 7pm
Location: UMFA café, Katherine W. and Ezekiel R. Dumke Jr. Auditorium and ACME Lab: Ummah
410 Campus Center Drive
Salt Lake City, UT 84112
Emerald Project co-founders Satin Tashnizi and Nora Abu-Dan will discuss the origin and mission of their non-profit, The Emerald Project, and how Ummah*, a UMFA ACME Lab exhibition, came together. Created in collaboration with The Emerald Project, Ummah is an exciting, community-focused exhibitionthat explores the primary tenets of Islam and celebrates the Muslim community in Utah. Connect with the dynamic team that brought Ummah* to fruition at a panel discussion in the Auditorium and follow their conversation into the gallery.
*Ummah is the Arabic word for community, referring to a collective of Islamic peoples transcending the boundaries of nations. It can also mean a community with any common history.
Arrive early for refreshments in the UMFA café and to explore Ummah in the ACME Lab.
*This event is free, but there is limited seating in the auditorium. Please register for a ticket here through Eventbrite to ensure that you will have a seat.