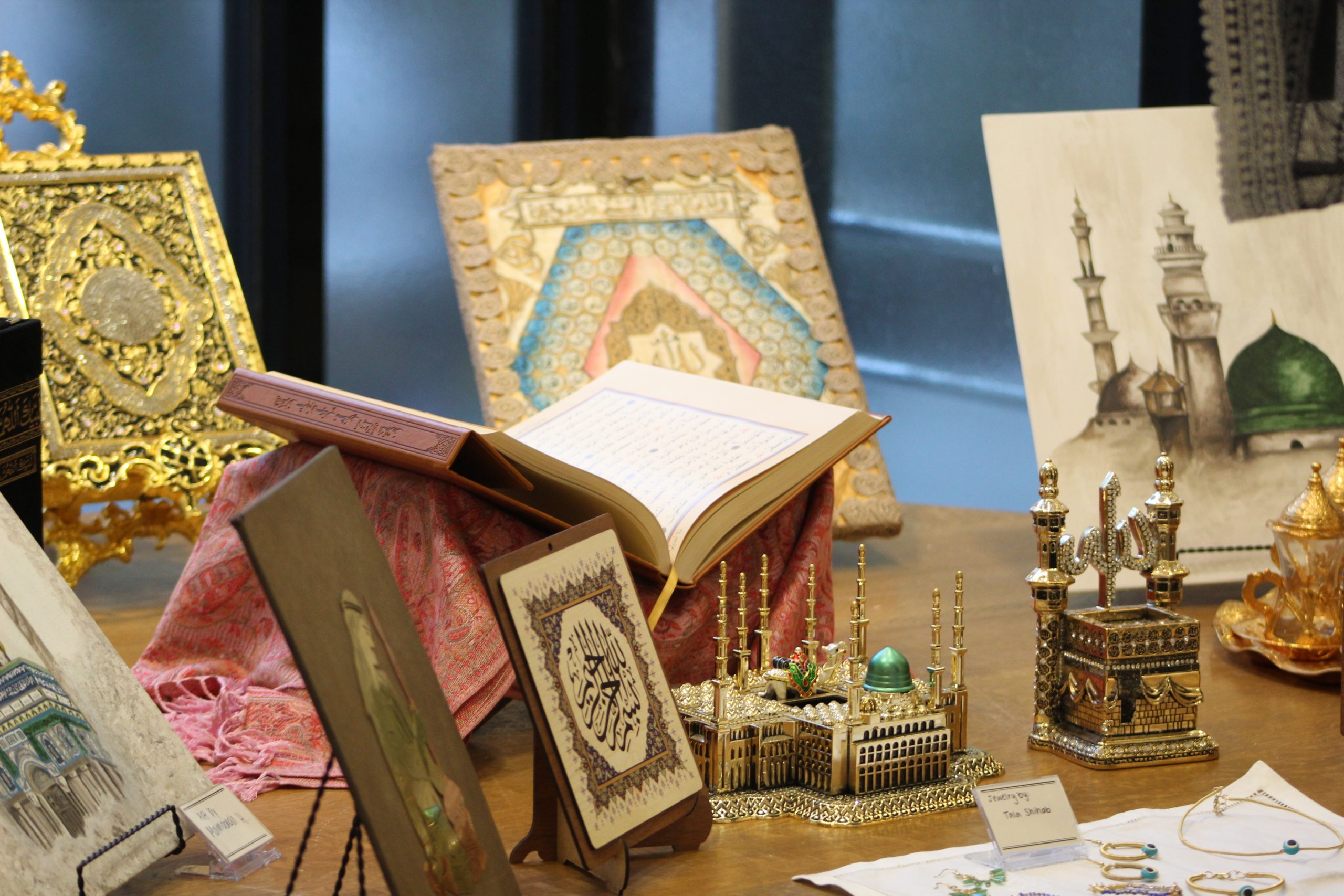 Date: February 15, 2023
Time: 5:30PM – 7:30 PM
Location: Black Box Theatre
1383 S 900 W
Salt Lake City, Ut 84104
About
Emerald Project in partnership with Utah Humanities, presents the third annual Slam the Islamophobia: a night of poetry, prose, and art performances to empower Muslim youth in Utah. As Muslim youth, our voices and experiences are often erased from mainstream conversations on identity. Come support young Muslims as they share their diverse stories and passions through poetry and other art forms! This is an annual project hosted by Emerald Project's young team of Muslims who advocate for the accurate representation of Islam. Slam the Islamophobia is a space for Muslims to safely express themselves through the arts.
---
Register to Perform
Would you like to perform at Slam the Islamophobia?
The Third Annual Slam the Islamophobia will be an event for Muslims to express themselves through the arts and will be held on February 15th, 2023, 5:30-7:30 PM MST, hosted by Emerald Project. Location TBD.
This event will give Muslims like you a voice and space to express your experiences and feelings. Islamophobia is rampant in communities across America. We want to build a space and community where Muslims have a safe community to express themselves. We want to uplift the voices of Muslims, therefore to be eligible to apply, the applicant must identify as Muslim.
Possible Performance Ideas:

Poetry
Nasheed (Islamic songs)
Dance
Speech
Painting (Showcased on the side)
Calligraphy
Design
Mosaic
Performing Arts (Theatre)
Architecture (Mosques, etc.)
Photography
Videography
Literature
Rug and carpet weaving
Application Deadline: January 15, 2023
Rehearsal Date: February 12, 2023
In Partnership with